Adriana's Cafe and AK Designs got together and created new and fun stuff for you!
AK Designs made an awesome Template Pack, just perfect for you to use combining OLIAY: July, the pack will be available at her stores for $2.00 until the 19th.
SNP
and
SFT
Do you wanna know a little secret...? She will be making template packs for all OLIAY Series!!! YAY!
Look what the CT made with the AK Designs Template Pack and OLIAY: July.
Now, what about the kit?
OLIAY: July
has the most amazing colors, so rich and bold!!! But wait, ok the colors, elements and papers are just BEAUTIFUL, but it's July, and we have tons of 4th of July photos, and we just need some good old red, white and blue... Thinking on that Adriana's Cafe created an Add On called Celebrate the 4th also included in your download!!! Yes, almost two kits in one!!! Well, take a look at the previews and LOs and tell me what you think! :)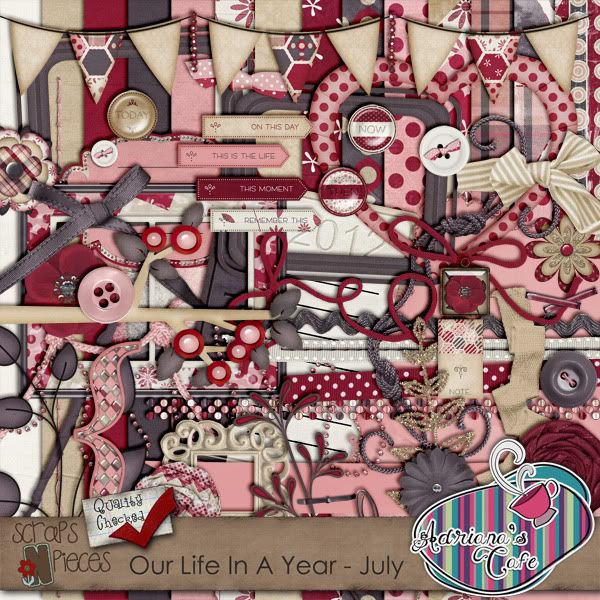 Thanks for reading! Here's my freebie for you using the Our Life in a Year - July.